Health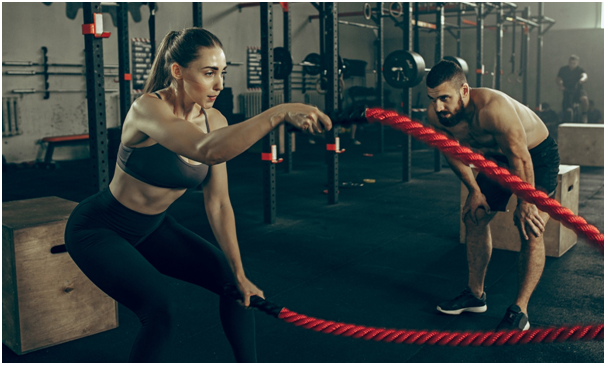 Friendliest Home Fitness Club: Stay Fit And Safe
Staying fit is a big challenge for everyone. Many are wishing to have a fit and healthy body but they can't resist eating much, especially when they crave something. One way to have a healthy body is to follow a proper diet plan. It is the key secret to limit the intake of carbohydrates, fats, and any gaining weight material present in the food. But, what really is the secret of many people who eat too much but they are still healthy and stay in shape? Many might say that going to the gym is another expense. Plus, it is not safe to go out, especially in this pandemic time.
Anytime Fitness secures the safety of gym-goers while at the same time helping achieve their goal – to become fit, healthy, and sexy. These are all that you have got when you go into this fitness club. As they say, the fitness club is everyone's second home. Achieve the desired body shape with their professional and friendly gym instructors.
Professional and effective personal trainers
Not all gym-goers know what they need to enhance. Most of them simply go to the gym with the expectation that they achieve a healthy, fit, and sexy body within 1-2 months. These people expect that it is easy to achieve. However, they failed with this expectation. What is lacking? They have performed all the most effective workout exercises of their target body goal. But, they gained nothing. It is where the personal trainers go in. These are individuals who can guide you and know the difference between the right workout exercises to effective workout exercises. When it says the right workout exercises, you might be performing the right exercises to build muscle mass but it is not effective. Therefore, you must pick effective workout exercises to build muscle mass and perform it rightfully. It is where the right workout exercises come to the image. Professional trainers know which muscle mass workout exercises are best for you according to how your body looks. Yes, they can figure out what your body needs to build muscle mass and achieve it according to your expectation. Professional trainers teach you from warm-up to easy exercises and difficult to intense workout exercises.
The four fitness levels
Are you ready to begin a fitness program? Know which fitness level you are in; use the results to track your progress and set your fitness goals. You may have some ideas about how fit you are. However, knowing the specifics helps you the following:
Set realistic fitness goals
Maintain motivation
Monitor progress
Generally, there are four fitness key levels that you need to achieve your fitness goals, namely;
Muscular strength and endurance
Aerobic fitness
Body composition
Flexibility
By improving all these four fitness levels, you will be ready to achieve that sexy body curve. There is no way to hinder you from getting fit, even if it is pandemic time. Instead of imprisoning yourself at home and getting bored, why not create a fitness plan and put it into action? Going to the gym or club can be safe with a responsible fitness club.