Health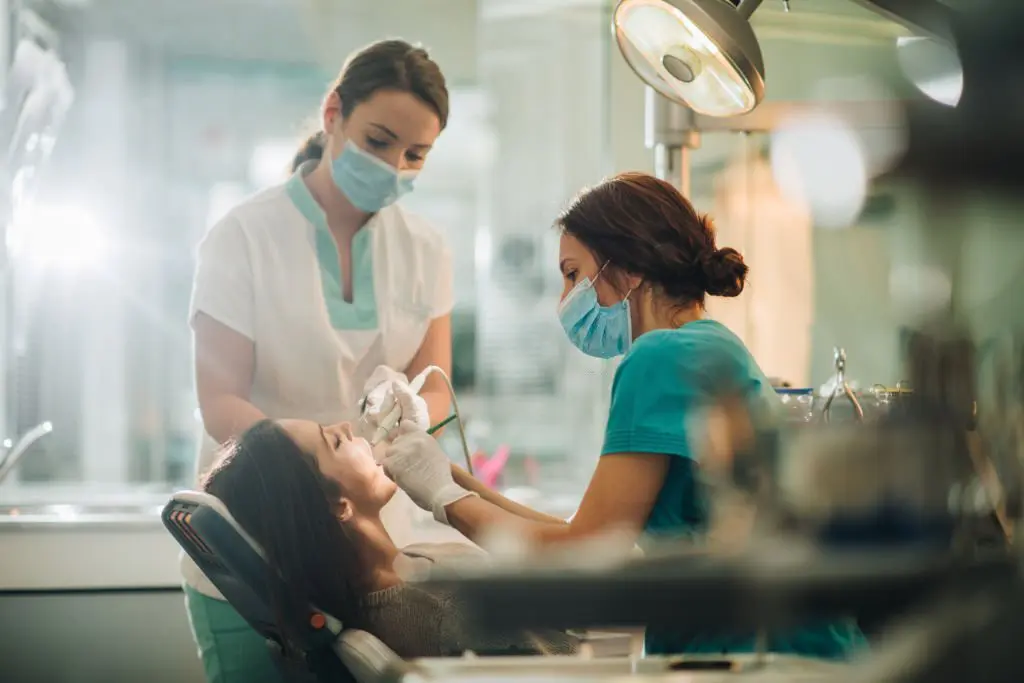 Cascade Dental Assisting: Your Path to a Rewarding Career
Dental assistants play a crucial role in dental practices, providing essential support to dentists and ensuring the smooth flow of dental procedures. They assist dentists during examinations and treatments, perform various administrative tasks, and educate patients about proper oral hygiene practices. With the increasing demand for oral healthcare services, the need for skilled dental assistants is higher than ever before.
Overview of Cascade Dental Assisting
Cascade Dental Assisting is a leading dental assisting program dedicated to providing comprehensive training and education to aspiring dental assistants. The program is designed to equip students with the knowledge, skills, and hands-on experience necessary to excel in their dental assisting careers https://CascadeDentalAssisting.com.
Curriculum and Course Structure
At Cascade Dental Assisting, the curriculum is thoughtfully designed to cover all aspects of dental assisting. Students learn about dental anatomy, infection control protocols, dental radiography, chairside assisting techniques, dental materials, and more. The program emphasizes both theoretical knowledge and practical skills, ensuring students are well-prepared for real-world scenarios.
Hands-on Training and Clinical Experience
To enhance the learning experience, Cascade Dental Assisting offers hands-on training in a simulated dental office setting. Students have the opportunity to practice dental procedures under the guidance of experienced faculty, gaining valuable practical skills and building confidence in their abilities.
State-of-the-Art Dental Technology
Cascade Dental Assisting is committed to staying at the forefront of dental technology. Students have access to state-of-the-art dental equipment and digital imaging systems, allowing them to familiarize themselves with the latest tools and techniques used in modern dental practices.
Industry-Experienced Faculty
The program is taught by industry-experienced faculty who bring a wealth of knowledge and expertise to the classroom. These dedicated instructors are passionate about dental assisting and are committed to providing the highest quality education to their students.
Career Opportunities for Dental Assistants
Upon successful completion of the Cascade Dental Assisting program, graduates have a wide range of career opportunities available to them. They can work in dental offices, orthodontic practices, oral surgery clinics, and other dental healthcare settings. Dental assisting offers excellent job prospects and the potential for career growth.
Job Placement Assistance
Cascade Dental Assisting goes the extra mile to support its graduates in securing employment. The program offers job placement assistance, helping students connect with dental practices that are actively seeking dental assistants. This valuable support greatly increases the chances of successful employment after graduation.
Affordable Tuition and Financial Aid Options
Cascade Dental Assisting understands the financial considerations of pursuing an education. The program offers affordable tuition rates and provides information on various financial aid options, scholarships, and grants. They are committed to making quality dental assisting education accessible to all.
Convenient Scheduling Options
To accommodate the needs of students, Cascade Dental Assisting offers flexible scheduling options. Whether you are a full-time student, a working professional, or have other commitments, you can find a schedule that suits your lifestyle.
Supportive Learning Environment
Cascade Dental Assisting fosters a supportive and collaborative learning environment. Students receive personalized attention from instructors and benefit from small class sizes. This nurturing atmosphere allows students to thrive and maximize their learning potential.
Alumni Success Stories
Cascade Dental Assisting takes pride in the success of its alumni. Many graduates have gone on to establish rewarding careers in the dental field, working alongside dentists and making a positive impact on patients' lives. The program's alumni network provides ongoing support and networking opportunities.
Continuing Education and Advancement
The field of dentistry is constantly evolving, and Cascade Dental Assisting recognizes the importance of continuing education. Graduates can take advantage of various continuing education programs offered by the school, allowing them to stay updated with the latest advancements in dental assisting and expand their career opportunities.
Community Involvement and Volunteer Opportunities
Cascade Dental Assisting encourages students to engage with the community and give back through volunteer opportunities. By participating in community dental health initiatives, students gain valuable experience while making a difference in the lives of those in need.